Spark Miracles on Fourth of July
Cue the fireworks, it's the Fourth of July!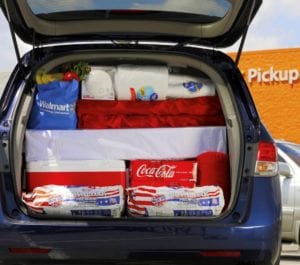 Stocking up on July 4th essentials? You can help spark miracles for the kids by shopping at your local Walmart and Sam's Club! It's as easy as donating $1 or more at the register.
Walmart and Sam's Club stores are joining forces to raise money for Riley Hospital for Children during the annual Children's Miracle Network Hospitals campaign.
Now through July 7th, customers may help the sick and injured kids at Riley Hospital by donating at the register. Funds are used to pay for:
Equipment
Supplies
Charitable care
Variety of other needs of the hospital
So when you're picking up your barbecue, pool party or fireworks necessities for the holiday, keep the kids in mind when checking out. Donating $1 or more is all it takes to help kids live better.
Whether you're spending this weekend grilling or chilling, you'll find everything you need at Walmart while helping the kids at the same time!
Wishing you all a happy and safe Fourth of July. Thank you for supporting Riley Hospital this summer! Continue to spark miracles, let's end this fundraising campaign with a boom.
Red, white and for the kids!
For more information, visit BeTheHopeNOW.org and follow us on Facebook, Instagram and Twitter @RileyKids.