For the Kids: not just a motto
This post was submitted by Emma Records for Children's Miracle Network Hospitals through childrensmiraclenetworkhospitals.org/guest-post. 
Why I DM…
This could be one of the most frequently asked questions throughout the Dance Marathon world.
I DM for my friend Wyatt, the biggest Cincinnati Reds fan out of everyone in the entire world.
I DM for miracles.
I DM for that insanely terrible, yet insanely amazing feeling you get right before the final total is revealed.
I DM to see other members reach their goals. A success for one is a success for all.
…but most of all…
I DM for relationships.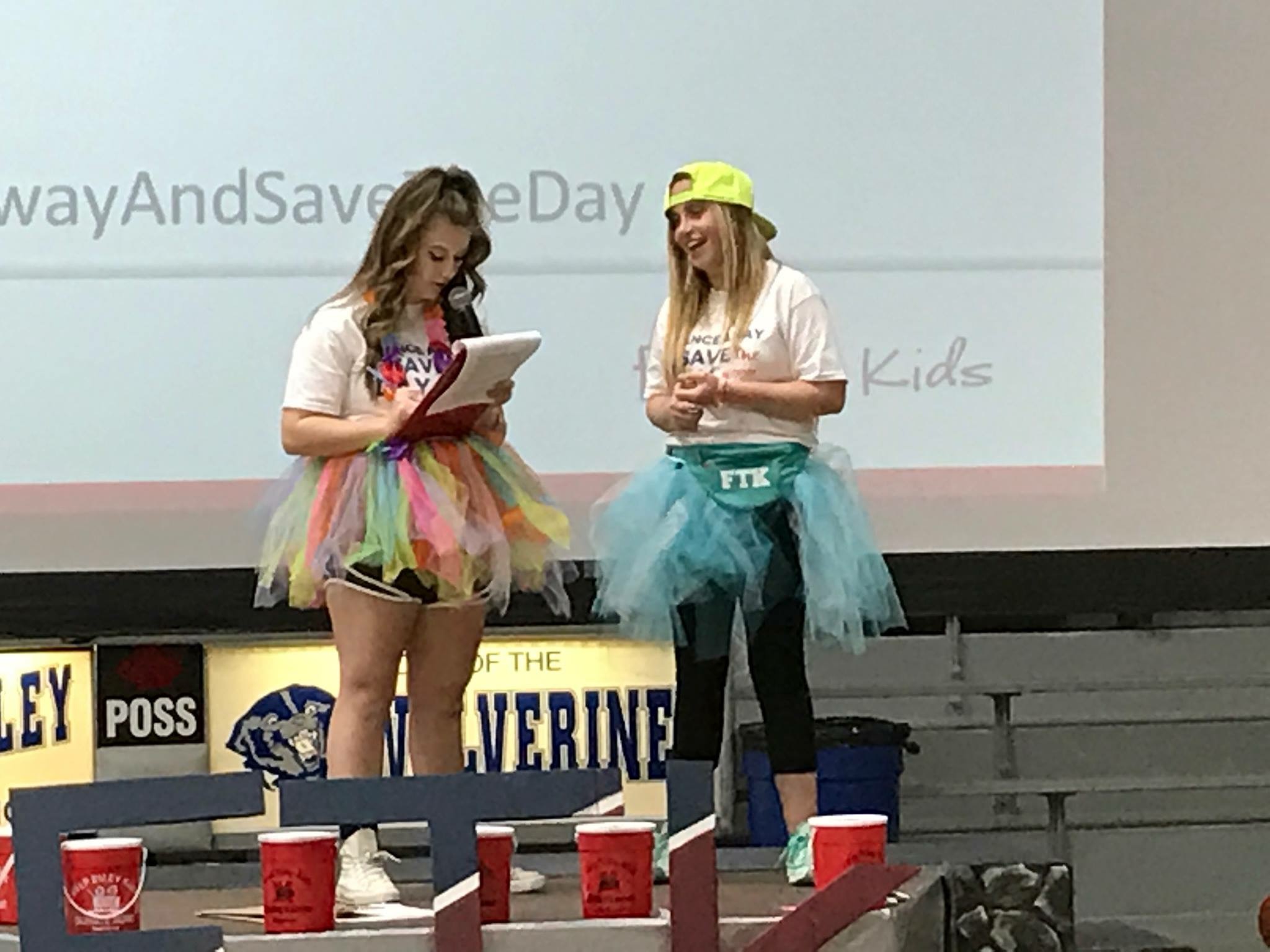 The girl in the rainbow tutu is Milea. Milea is a mentor, shoulder to cry on, best friend, and sister all in one package. When I was in 8th grade, she showed me what Dance Marathon was, and taught me how to be #FortheKids. I went on to serve a year in the Executive Board with her where she taught me absolutely everything she knew on how to run a successful DM, and it was one of the best years of High School. Milea is now at IU, is on the Marathon Relations Committee for Indiana University Dance Marathon, and is KILLING IT!!!! Where would any of us be without a good friend to guide the way? (go give her a follow on Instagram: @missmileaheath)
So a lot of words and one sappy love sesh later, I joined Dance Marathon for a lot of reasons. Every year I gain new reasons to love this organization, even when I think my love for it is filled to the brim.
Hey guys, I'm Emma! I'm a junior at White River Valley High School. I also happen to be president if White River Valley Dance Marathon. WRV DM raises money for Riley Hospital for Children, Indiana's only CMN Hospital.