Together We DID.
This post was submitted by Chloe O'Connor for Children's Miracle Network Hospitals through childrensmiraclenetworkhospitals.org/guest-post. 
Over the span of 3 years, I have come to have many reasons for Why I Dance. I find new reasons, both big and small, almost every day, and it's because this organization is truly inspiring and spreads only love & kindness, something that I find absolutely amazing to find nowadays, especially on a college campus.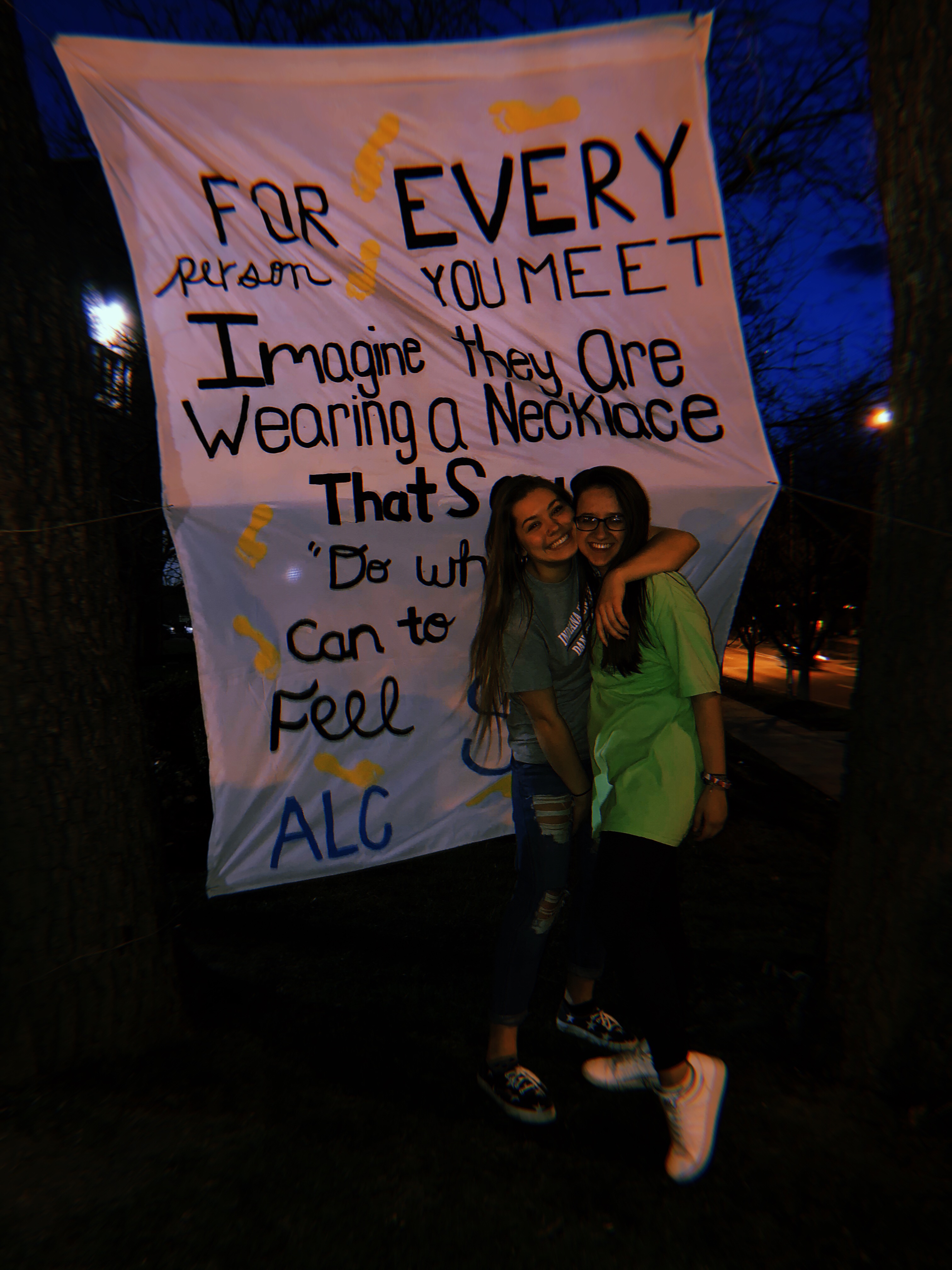 For Rex. My family has a personal tie to Riley Hospital for Children. On January 16, 2008, my mom gave birth to twins, which was 3 months earlier than the original due date of April 10. Being born prematurely, especially at 28 weeks, can have many complications. My late brother, Otto, was born with a hole in his lung and unfortunately did not make it. My brother, Rex, was born with a hole in his heart so he spent the first 3 months of his life in the NICU at Riley Hospital for Children, while my mom & his dad stayed at the Ronald McDonald House to be with him during his time there. Without Riley, Rex would probably not be here today, they saved his life and gave him the absolute best care.10 years later, my brother is growing to be such a sweet, happy, cute, smart little boy that we are so blessed to have in our family today.
For Kathleen. Last summer, while I was working at camp, I met a junior counselor named Kathleen, who is so intelligent, athletic, artistic, friendly, & quickly became a friend of mine. Kathleen had non-Hodgkin's lymphoma, with tumors in her torso. She had to endure months of chemotherapy and miss out on multiple activities, such as running her senior year of cross country, her favorite sport. Notice I said that she had lymphoma because thanks to Riley Hospital, she was able to ring the bell on September 26, 2017, to finally say she was cancer free. I am so proud to know her & I always look up to her for her strength & positive attitude.
For Ashley. I dance for Ashley Louise Crouse. She was the VP of Communications on the IUDM Executive Council in 2005. One night after a meeting, she and her boyfriend, who was also on the Executive Council, were driving home and got in a tragic car accident. Sadly, Ashley was not wearing a seatbelt and was trajected out of the vehicle and died that night on April 11, 2005. After learning about Ashley during last year's Ryan & Ashley Week, I became absolutely inspired to look at and live life how she did, in all its positivity and to the fullest. Ashley was truly an "Angel Among Us" and embodied everything that IUDM conveys. She inspires me so much to be a better person and I hope to be just like her. I look at these quotes often, and read other stories of Ashley & look at her own sayings, especially on days whenever I'm frustrated, when I feel like my work isn't making an impact, or if I get lazy, I'll look at these and think of Ashley about why IUDM is so special and why I continue to do it.
For My IUDM Family. My family has grown so much and I absolutely love it. It initially started with being on my first IUDM committee, Recruitment, last year. Then, last semester when the freshmen came, I got the opportunity to be a mentor for RHARC (freshmen committee), where I got to watch them grow and learn and experience their first IUDM and help them get to the marathon (some of them are on their own committees now too, I'm so proud)! Now, I have the absolute pleasure of calling all my fellow chairs & Executive Dancers, my family. I dance for all of them. They all inspire me so much by their hard work and I love hearing their stories and different perspectives about how excited they are to have joined IUDM and getting to watch all of them fall in love with it, just like I have.
This is from my IU Dance Marathon 2018 fundraising page! Looking forward to IUDM 2019, which is starting up in just a few weeks!!
Hello! My name is Chloe O'Connor. I am a student at Indiana University studying Social Studies Secondary Education. I have been a part of the Dance Marathon family for just a little over 3 years and it has been the highlight of my college career! I am an avid lover of music, books, nature, and, of course, the kiddos at Riley Hospital for Children!